"Kindness is COMPASSION in action"
"I am not what happened to me. I am what I choose to become."
"Don't carry your mistakes around with you. Instead, place them under your feet and use them as stepping stones!"
"Angry is just sad's bodyguard."
- Liza Palmer
If you don't let it out, you're going to let it eat you away.
Welcome to My Practice
Hello, and welcome to my office. My hope is that in this space, you will find a safe place to express yourself and be heard. I hope that this office will be a haven, a sanctuary of acceptance, but also of challenge, as you meet the issues in your life that have been causing you problems.
Whether you want to explore issues individually, or work on a relationship with your partner or family, the decision to come to therapy can be scary. How can I talk to someone I don't even know about the things most important to me? What will be asked of me? Do I have to tell my innermost secrets? The truth is, it is scary to open up and be vulnerable, especially when that hasn't always been safe to do in your life. It is also true that the process of opening up is determined by you, and you never have to say anything you are not comfortable sharing.
Therapy is a journey that client and therapist embark upon together. It is respectful, and safety is always primary. I know it takes courage to make the call. Please know that I hope to provide you with a place of safety, to explore the issues most important to you, at your pace, and in your time.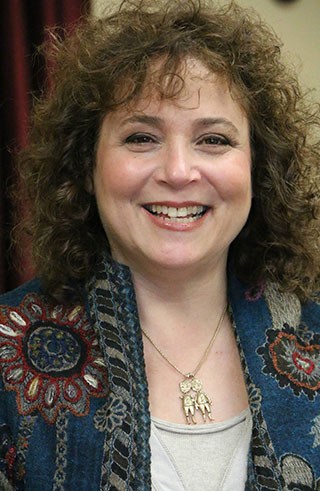 Here's How I Can Help You

Individual Therapy
Helping you to understand or change something that is not going well in your life.

Couples Therapy
Helping couples understand habitual patterns that can improve their relationships.
Family Therapy
Making sure each person's perspective of the problem is listened to, and understood.
Sex Therapy
Helping you and your partner improve or regain your intimate relationships.
Helpful Information For You
-Wendi Dumbroff is featured Woman & Home on how to rejuvenate intimacy- Wendi L. Dumbroff, MA, LPC, was featured in Woman & Home magazine. In the article, "Could a spring clean improve your sex life? Sexologists reveal all, "Dumbroff suggests trying...
All in your head? Think again. Your brain and your gut are very connected. This article explains the connection between stress in our lives, and why some of us "feel it" in our gastrointestinal system. You're not crazy, and you're not imagining your symptoms. This is...
Esther Perel, author of the book, "Mating in Captivity," is an expert in the field of sex therapy. In her most recent Ted Talk, she speaks about infidelity. At one point in her talk, she mentions the differences in the discovery of an affair today, as opposed to,...